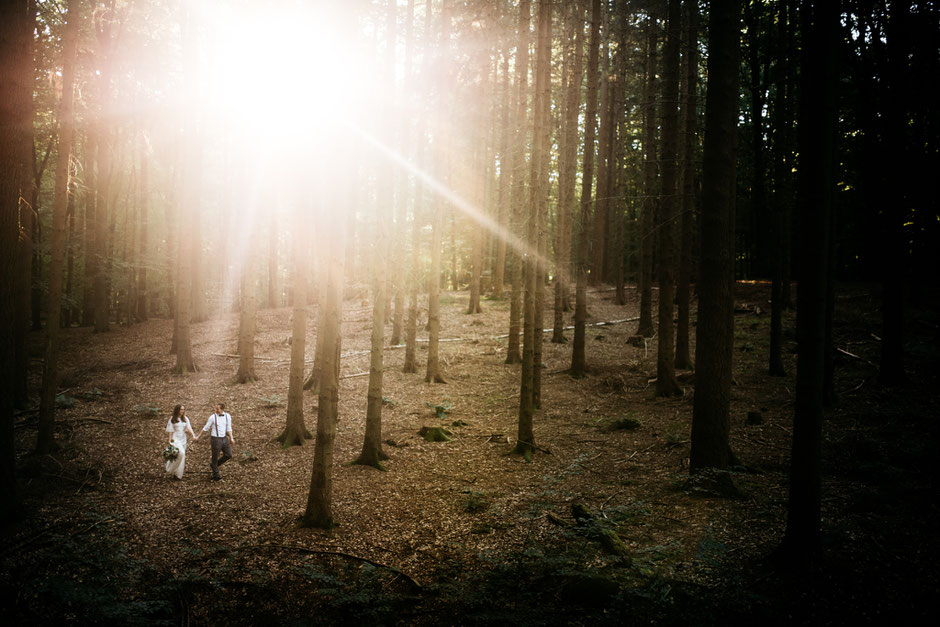 Sandra and Flo had a strong opinion on how they want to get married: Alone, relaxed and in the woods. We love Elopements, so we were more than happy to join their intimate wedding. Since there are no guests to share these moments, we know our job as photographers perhaps is even more important compared to bigger weddings. Our photos are needed to tell the story to friends & the families.

It was a hot summer day and we assume all other people in Hamburg spent their evening in a swimming pool, because we had the wood just for ourselves. It's interesting how the little things really stand out when you shoot weddings with just the couple and us as photographers. No guests, no venue, no deco. It is about the couple. It is about their love, their connection. Marie from Literally Love did an amazing job to tell the couples story and she was the perfect fit to tie their knot.
Enjoy the Elopement of Sandra and Flo in the Sachsenwald close to Hamburg...