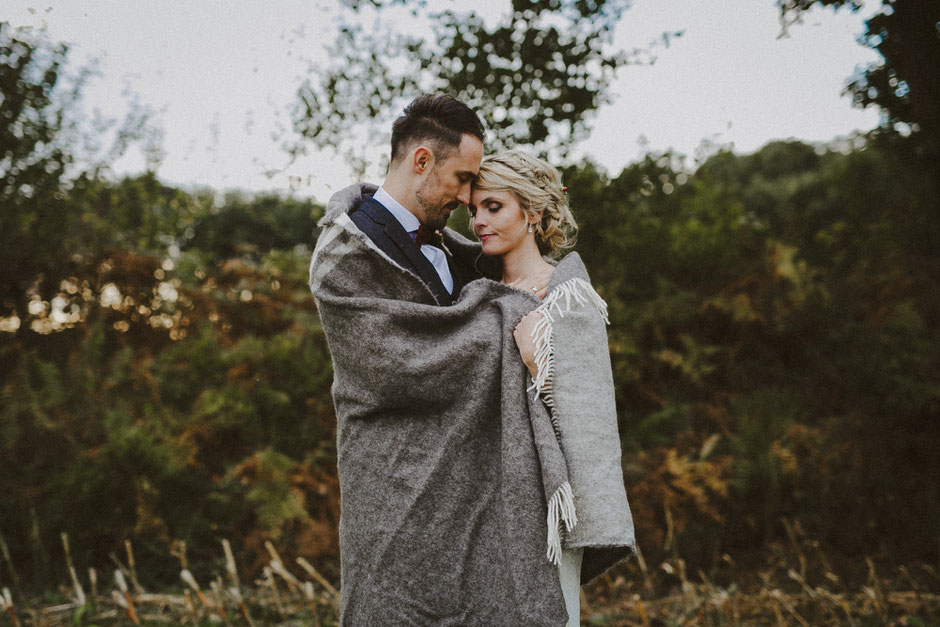 Käthe and Pawel's wedding was filled with so much love and special ingredients for an awesome and fun wedding day: a mix of multicultural guests from all over the world with positive energy and a full dance floor till the sun rised again - a polish/german party at its best!
They celebrated their day in a beautiful old horse stable on a farm near Oldenburg (where Alina once studied; she was more than happy to come back for one day); definitely one of our favourite countryside venues in Northern Germany and perfect for an unique and intimate wedding.
Käthe and Pawel wanted to be surrounded by their loved ones and started the day already with a bunch of friends. Breakfast for Pawel and the boys while Käthe and all her girls got ready in a barber shop. Hair was cutted spontaneously, nails were painted and you could hear laughter in every corner. The perfect vibes for such a day.
But nothing made their hearts jump more than seeing each other for the first time at an intimate moment before their ceremony. A few minutes for themselves before they were ready to start into a new phase of their life.
So we stop here with our text and leave you with our pictures. Käthe and Pawel, thank you so much for trusting us!
Venue: Gut Wahnbek